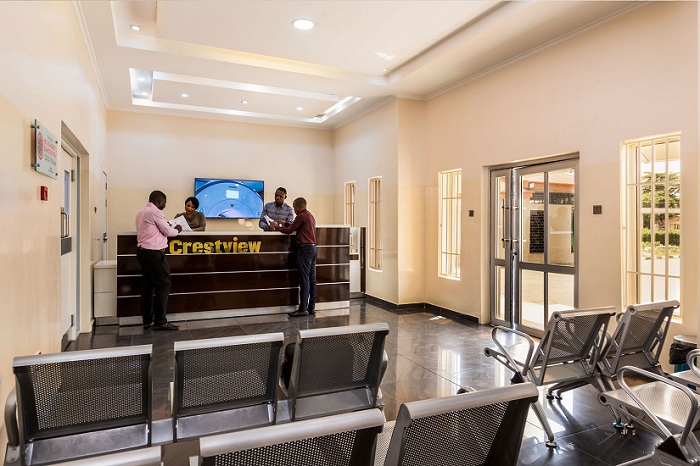 Best Radiological Services
Our team of experts provides adult and pediatric diagnostic, therapeutic and interventional radiology services. In addition, we are highly dedicated to ensure accurate and timely interpretation of radiology procedure results.
Crestview also operates in public health facilities through Public Private Partnerships with the aim of improving healthcare delivery in our public health institutions.
Our latest wide bore MRI Machine with dedicated coils provides accurate investigation of Brain, Spine, Abdomen, Breast, Joints and lots more. In addition, we have state-of-the -art equipment for your real time health assessment and result.
Our SERVICES
Handled by world class professionals with vast experience in what they do.
Our latest wide bore MRI Machine with dedicated coils provides accurate investigation of Brain, Spine and Joints.
This is a multi-slice CT, multi-formatted with 3D imaging capabilities which have increased diagnostic accuracy.
X-ray procedures using the lowest radiation dose exposure using our static digital x-ray unit and our fluoroscopy machine
An ultrasound scan is a procedure that uses high-frequency sound waves to create an image of part of the inside of the body
Preventive diagnostic services and early detection of cardiovascular, respiratory, gastro-intestinal, genitor-urinary/prostate, etc
Crestview comprehensive medical check-up includes comprehensive medical history review and comprehensive laboratory test
Our commitment to your health remains the same
Call 08073359192
OUR MISSION
To deliver the best medical and radiological services promptly using the best equipment
and procedure without compromising ethical standards.
What Our Clients Are Saying
Amazing Radiographers and Radiologists. Did my clinical posting here and they were all willing to teach

Reception all the way to the Radiologist. Brilliant. Services rendered here include ultrasound scans ( pelvic, early obstetric scan, bio physical profile, upper abdomen, kidney and bladder, etc), Digital radiography (X-rays, mobile X-ray services), Breast assessment (breast scan, mammogram), Prostrate screening. Went for a chest X-ray and was done in a couple of minutes. Impressive. Recommended

I've visited a number of times. Each time I visited, the place was very clean and the staff super courteous.

They also have up-to-date equipments, that give you results doctors can rely on.

Radiology services from lab test to ultrasonic scanning.. very nice and cosy environment. The staff are friendly. Wheelchair accessibility to the toilet and the car park is not spacious. Very accurate results.